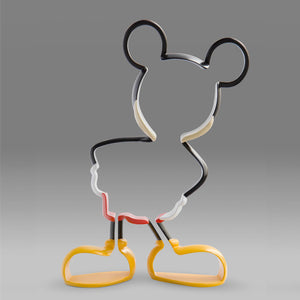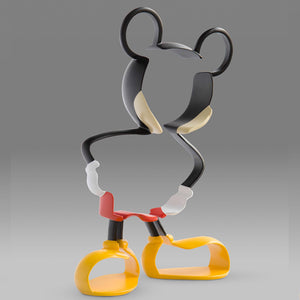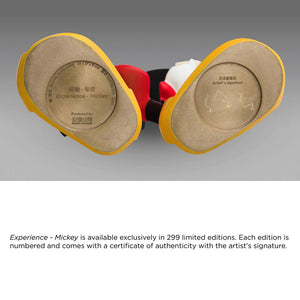 "EXPERIENCE - MICKEY" by Xu Zhen
Xu Zhen is one of the top names in Chinese contemporary art and is arguably the top name among the younger generation of Chinese Artists. Some of his recognizable work includes
Under Heaven
and
XuZhen Supermarket
, and much of his work, via his own art creation corporation Madein Company, has been featured in museums around the world.
Xu Zhen created a line of life size art sculpture named "Experience", and recently has produced an edition of 299 of smaller scale "Experience – Mickey" for collectors around the world.
Each 26 x 17 x 8cm bronze sculpture comes individually numbered along with a certificate of authenticity with Xu Zhen's signature. The "Experience – Mickey" will be available exclusively on ToyQube.com for the North American market in limited quantities.