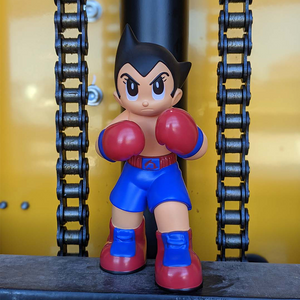 6" Astro Boy Boxer - Retro
Osamu Tezuka's iconic Astro Boy continues his winning ways in the ring with two new editions of the Astro Boy Boxer vinyl art toy.

The Retro Red Edition features the anime hero's classic red and blue colors, while the Mono Edition evokes the character's manga origins with a grayscale treatment. The figure features a fighting pose befitting the mighty atom with hands at the ready and an aggressive, squared stance.

Medium - Vinyl
Height - 6"
© Tezuka Productions