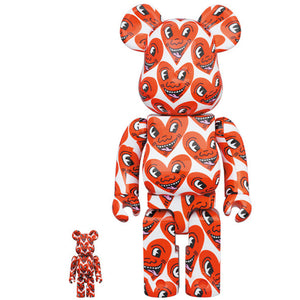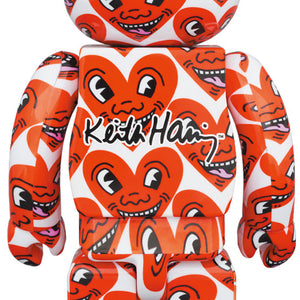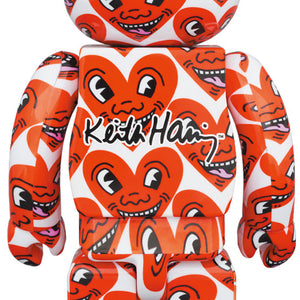 BE@RBRICK Keith Haring Vol.6 100% & 400% Set
Keith Haring was an American artist famous for his pop art and graffiti art that could be found all over New York in the '80s. He was also openly gay and an activist for the AIDS awareness movement and the LGBT community. This special BE@RBRICK features a pattern of his "Heart Face" in bold red that pops out against the stark white background. Printed on the back is Keith Haring's signature.
Height (approx.):
100%: 7 cm | 2.8"
400% 28 cm | 11"

(C) Keith Haring Foundation
Licensed by Artestar, New York
BE@RBRICK TM & (C) 2001-2020
MEDICOM TOY CORPORATION. All rights reserved.