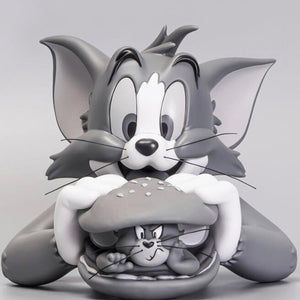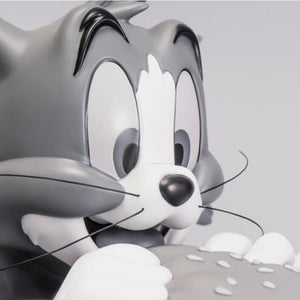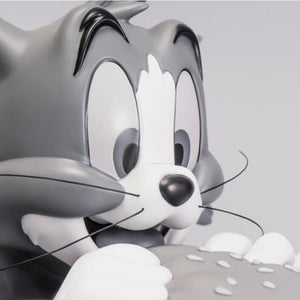 Tom and Jerry Burger Bust - Mono
Ring! Ring! Goes the Dinner Bell!
Catch a juicy "Jerry Burger" and chow down with our new Tom and Jerry Burger Bust (Mono Colorway)! This collectible is a reimagining the classic never-ending chases of Tom and Jerry! Add one to your collection before Jerry makes his clever escape.
Standing at approximately 9" tall, this figure has Tom ready to chow down on a delicious Jerry sandwich!