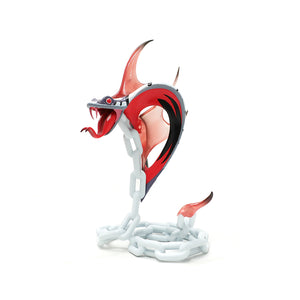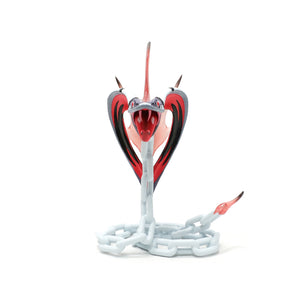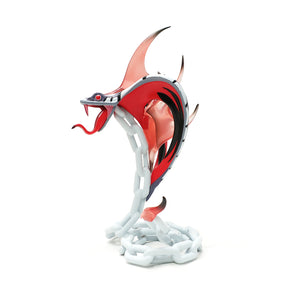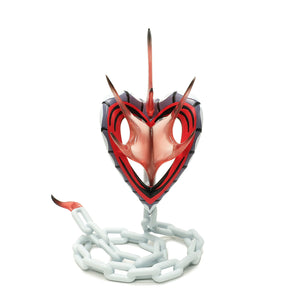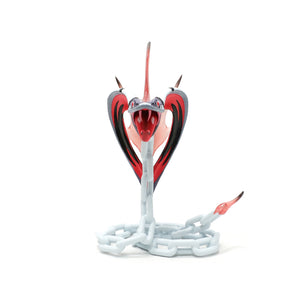 Spitfire by Baghead
Spitfire is back in this fierce and very limited colorway! ToyQube has, once again, teamed up with Miami based artist @Baghead to bring you this 'Infrared' edition.
Sporting a wickedly white makeover and sharp red flames, this is a great compliment to its predecessor.

Heavily influenced by skate and tattoo culture, Baghead's work references both urban and organic origins that creatively reconstruct his newfound freedom as an artist.

Past exhibitions include "Art Whino" (Washington DC,) "Superchief" (New York,) "Thinkspace" (Los Angeles,) "Stolen Space" (London,) "Gauntlet" (San Francisco,) "Subliminal Projects" (Los Angeles,) "Vs. Gallery" (Australia,) and "Vertical" (Chicago.) He has also shown in "Scope Art Fair" during Art Basel Miami Beach, the Honolulu Museum during "Pow Wow Hawaii," as well as "Secret Walls" in Puerto Rico, Tampa and Miami.

Cobranded art collaborations include Adidas, Redbull, Heineken, Juxtapoz, Blick, Converse, Del Toro, and Humble Pen.

He is featured in the editorials Juxtapoz Magazine, 12 oz Prophet and Tropicult.
- Measuring at approximately 9"x5"x4"