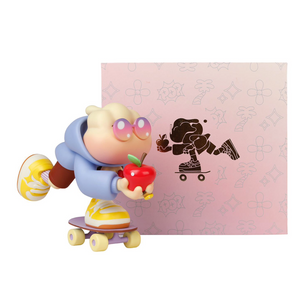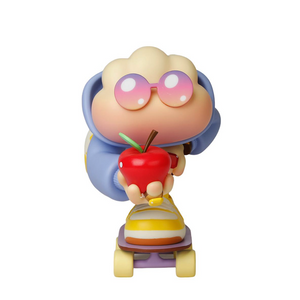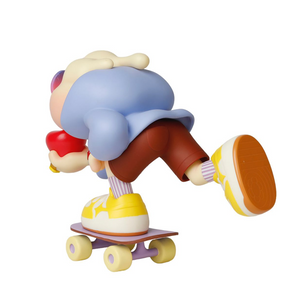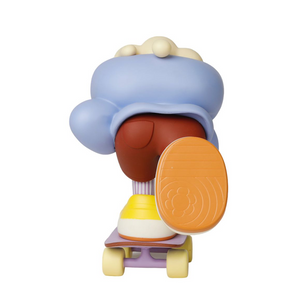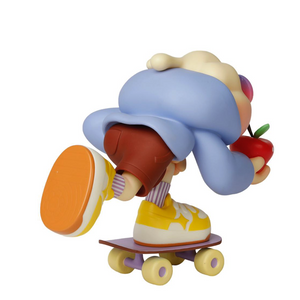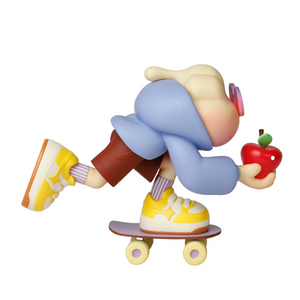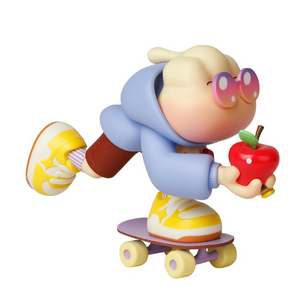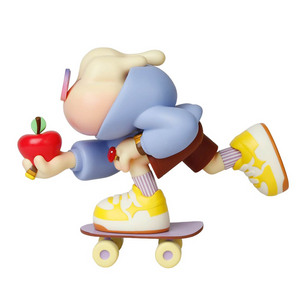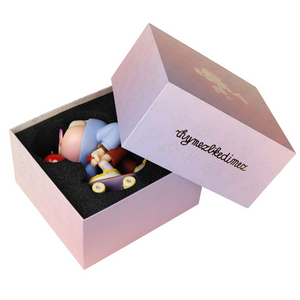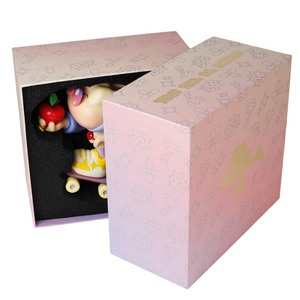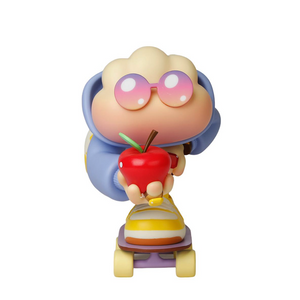 "Skate To The Sun" by Rhymezlikedimez
With an edition of only 150pcs, Rhymezlikedimez and ToyQube are combining their forces to work together on releasing the first ever solo high quality art collectible created by Robin Velghe titled "Skate To The Sun".
This cloudy-headed individual lives in the Rhymezlikedimez universe, a world that grew from a bundle of all the things that inspired and shaped Robin, both culturally and visually.
It's a strongly curated place that represents the way that Robin, his inner kid, would have imagined the world. Puff is the main character in that realm.
This is the first-ever edition of a Rhymezlikedimez solo sculpture. In resemblance to fellow other visual artists such as Kaws, Futura, Piet Parra, and more, many Rhymez physical art pieces will follow in the future.
Material of PUFF: Vinyl  
Material of skateboard: Zinc alloy
Size: 10" x 5" x 8"
Edition of 150