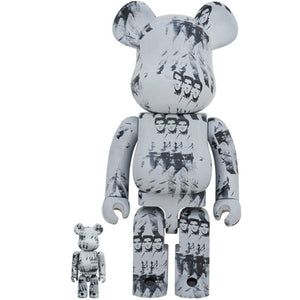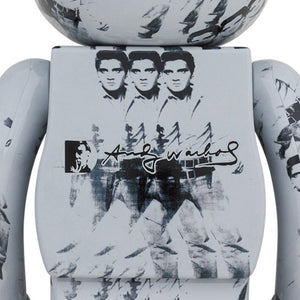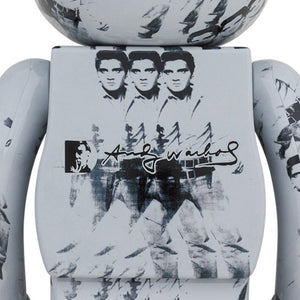 BE@RBRICK Andy Warhol's ELVIS PRESLEY 100% & 400% Set
Height (approx.):
100%: 7 cm | 2.8"
400% 28 cm | 11"
(C)/(R)/TM The Andy Warhol
Foundation for the Visual Arts, Inc.
ELVIS TM and ELVIS PRESLEY TM are trademarks of
ABG EPE IP LLC Rights of
Publicity and Persona Rights:
Elvis Presley Enterprises,
LLC (C) 2021 ABG EPE IP LLC elvis.com
BE@RBRICK TM & (C) 2001-2021
MEDICOM TOY CORPORATION. All rights reserved.