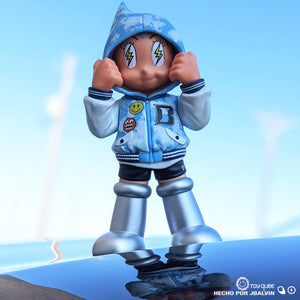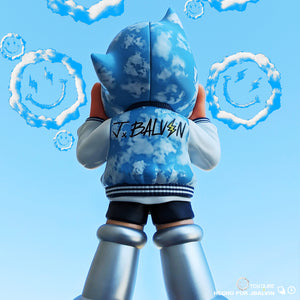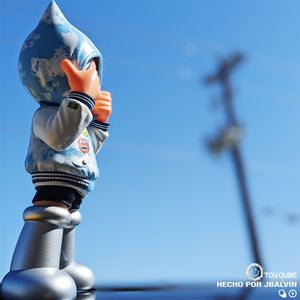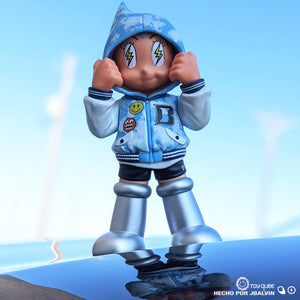 ASTRO BOY HOODIE - JBALVIN
The latest addition for the Astro Boy Hoodie series- @JBALVIN Astro Boy is our collaboration with the 5-time Latin Grammy winner and Reggaeton Global Ambassador in celebration of his new album, 'JOSE', releasing on 9/10/2021.

The pattern and designs are inspired from the album, including his notable logos such as the lightning bolts applied on the eyes of Tezuka's iconic character. Like previous, sold-out Astro Boy Hoodie editions, this vinyl art toy stands at 10" tall.

Once again, @JBALVIN brings the spotlight onto Latin culture and the LATINO GANG global movement shows through on this collaboration.

@JBALVIN Astro Boy Hoodie will be available for pre-order on Friday, 9/3/2021 at Noon PST.


Material: Vinyl
Size: 10" 
Balloon not included :)

Shipping in late September 
ALL SALES ARE FINAL. NO REFUNDS OR EXCHANGES FOR THIS ITEM.